Counsel Your Patients To Better Manage Their Epilepsy
Pairing long-term real-world intracranial EEG (iEEG) data with patient-reported seizures can help identify lifestyle factors that can influence seizure activity.
Uncover Seizure Triggers
CAFFEINE
Clinicians at the Cleveland Clinic were able to counsel a patient to drink less caffeine on the weekend by pairing RNS System data with patient-reported seizures to show that high caffeine intake correlated with more epileptiform activity.1†
READ THE CASE STUDY
Gain Insight Into Seizure Events
Anxiety or Epileptic Seizures?
Clinicians at the University of Alabama were able to counsel an epilepsy patient who had comorbid anxiety disorder. Using iEEG data from the RNS System, they identified her prolonged dizzy spells to be anxiety attacks rather than epileptic seizures.2†
READ THE CASE STUDY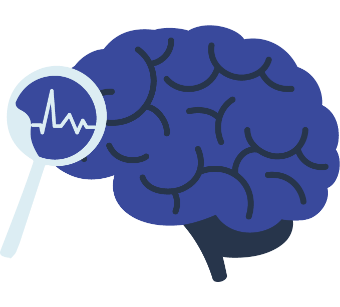 Reveal Seizure Cycles
Circadian Rhythms
Electrographic data from the RNS System showed that over 90% of patients demonstrated a robust circadian pattern in electrographic activity. This information can be used to inform medication timing recommendations and counsel patients.3
SEE THE DATA
"I work as a team with my doctor to review the data from my RNS System and compare it to the seizure diary to identify triggers.
We found out that orange juice was a major trigger for me. I switched to taking my medications with water and immediately eliminated that post-medication seizure activity."
Heather
RNS System patient since 2015*
1. Mackow et al., Clinical Neurophysiology 2016., 2. Issa Roach, et al., Epilepsy Behav. 2020., 3. Spencer, et al., Epilepsia, 2016.
†This is a single patient case study and caution must be taken while interpreting results.
*Every individual's seizures are different and results will vary.