If two different anti-seizure medications haven't controlled your seizures, 
there is less than a 5% chance that another one will.
If this is you, it's time to take the next step in your care and see an epileptologist at a Comprehensive Epilepsy Center.
Chen, Z. et. al. JAMA Neurology, 2018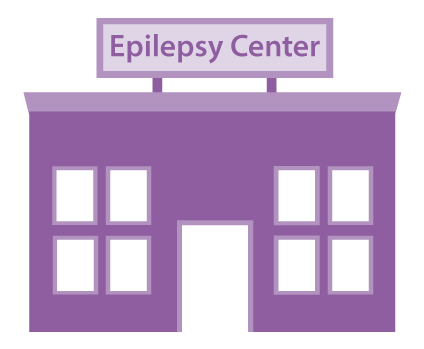 What is a Comprehensive Epilepsy Center?
It is a specialized epilepsy center that has the resources and team to offer the testing and expertise necessary for the most advanced treatments, like the RNS® System.
What is an epileptologist?
An epileptologist is a neurologist who specializes in the treatment of epilepsy and seizure disorders. Epileptologists are part of the epilepsy care team at a Comprehensive Epilepsy Center.
An epileptologist can help those:
whose seizures are not controlled with the first 2 or 3 anti-seizure medications
who need specialized care and a comprehensive diagnosis (example: advanced testing using  EEG-video monitoring)
Epilepsy Foundation of America, 2013
Which epilepsy centers offer the RNS System?
The RNS System is currently available at most Comprehensive Epilepsy Centers (CECs) throughout the United States and is approved for use in individuals 18 years of age or older. CECs have the expertise to provide you with complete evaluation and treatment options. Find a CEC near you that offers the RNS System.